Exceptional learning experiences designed for professionals
The Grainger College of Engineering's Professional Programs give you a competitive edge in the workforce through advanced in-demand skill development and preparation for management and leadership ability in your industry.
At the top-ranked Grainger College of Engineering, you will become part of a tight-knit community that is at the forefront of engineering innovation. We offer a wide variety of enriching Professional Programs to fit your individual needs and goals, including professional master's degrees, short courses, and customized programs all designed to challenge you to think critically and creatively in order to make a difference.
Professional Master's Degrees
Designed to be completed in three (3) or fewer semesters, Grainger Engineering's professional master's degree programs are geared toward arming emerging leaders with the deep technical knowledge and skill-set required to confidently lead at a high level of organizational responsibilities. The degree formats are ideal for those that need to balance demanding careers with home and academic responsibilities.
Engineering Short Courses
Enhance your professional skill set by taking courses focused on advanced technical topics delivered by leading engineering experts across all disciplines. These small, in-person courses can be taken on-campus in Urbana-Champaign or in Chicago and are structured for optimal engagement and hands-on learning.
Custom Training Programs
Grainger Engineering's Custom Programs for Enterprises provide in-demand professional training solutions for your organization's unique needs with the opportunity to develop a unique program or have a short course brought directly to your workforce. Instructed by our renowned faculty, participants dive into emerging areas of engineering advancement, including artificial intelligence, cybersecurity, machine learning, risk analysis, design thinking, and product development.
Gies Business Essentials Series
Complement and elevate your engineering education through our campus partner, Gies College of Business. This series reflects Grainger Engineering's commitment to developing and providing transformative educational experiences that allow you to evolve in order to meet new challenges facing your industry. Perfect for executives and rising leaders, each course lasts four weeks with 10-15 hours of self-paced coursework and 2-3 live sessions per course. You can register for courses individually or the entire four-course series.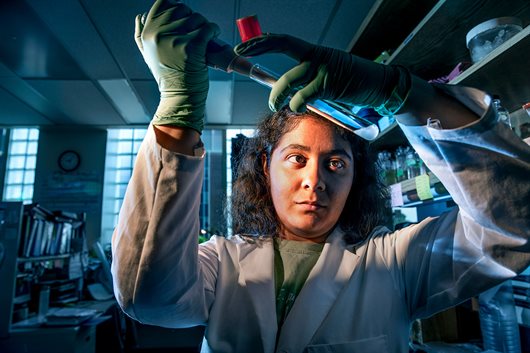 World-Class Faculty and Cutting-Edge Resources
The Grainger Engineering community is dedicated to innovation, leadership, peer support, and excellence in engineering education. Our professors are at the forefront of innovation in their respective fields, instructing cutting-edge methods to solve society's greatest challenges. Students experience innovative hands-on learning and groundbreaking research opportunities in our 60+ labs, research centers, and institutes.
Immediately Increase Professional Value
Grainger Engineering's professional programs thrive in their immediate applicability in the workplace. Featuring relevant and rigorous curriculums and hands-on learning, the programs are comprehensive and tailored to meet the needs of experienced professionals looking to advance their careers to the next level. Students benefit from unparalleled academic experiences that increase professional specialization and maximize growth potential in the demanding and ever-evolving world of engineering.
Internships and Capstone Projects
The Grainger College of Engineering holds strong partnerships with industry-leading organizations, providing students with the opportunity to complete internships and capstone projects that solve important real-world industry challenges.
Tuition, Fees, and Funding
Combining core technical training with business and leadership skills, Grainger Engineering's Professional Programs are a valuable investment for your career, contributing to personal and professional growth. Students are encouraged to learn more about tuition, fees, and eligible funding resources.
Elevate Your Career Through Grainger Engineering's Professional Programs
Expand your technical skill set and increase your leadership ability through one of Grainger College of Engineering's professional programs. Take the next step by contacting our Professional Programs team to learn more!