Engineering Visionary Scholarship Initiative
Scholarships bring amazing engineers to Illinois.
In 2012, in partnership with The Grainger Foundation, we launched an ambitious initiative to raise $100 million in endowment support with a special emphasis on unrestricted scholarships. Our generous community of donors allowed us to reach that goal in 2020.
The Engineering Visionary Scholarship Initiative has paved the way for hundreds of deserving students every year. The Grainger Foundation and our network of donors made EVS students' dreams of becoming scientists and engineers a reality.
The Engineering Visionary Scholarship Initiative attracts the brightest students, ensures a diverse and talented class, and helps reduce debt. We place a particular focus on highly qualified students from the state of Illinois.
Your gift is the catalyst for access to education, nurturing ambition, and for turning passions into possibilities. Your investment changes lives.
2020 Impact Report
Alumni and friends are preparing future generations of engineering students for success! Learn how Engineering Visionary Scholarships are preparing current students for a promising future and how scholarship support has impacted former scholars.
How has philanthropic support made a difference?
Prior the EVS Initiative which started in 2013, The Grainger College of Engineering was only able to offer scholarship support to less than 1% of incoming freshmen. In the fall 2020 academic year, more than 15% of incoming freshmen have been awarded scholarship aid.
Endowed EVS support has allowed the college to increase our largest average scholarship offer from $15,000 per year for four years, to $20,000 per year for four years. This support makes an immense difference in the lives and finances of students and their families and often are the reason they choose to attend Illinois.
Thanks to philanthropic support, larger scholarships can be distributed more consistently to students every year. Engineering Visionary Scholarships will last into perpetuity, allowing alumni and friends of the college to continue to donate to EVS funds and help generations of Grainger Engineers.
Our alumni, friends, and corporate partners have given from around the globe and represent 14 countries.
Friends of the College
10%
Faculty, Staff & Students
2%
"After graduating in 2018, I was awarded a Fulbright scholarship to research the upcycling of plastic waste into material for 3D printing in the United Arab Emirates. Once I concluded with the program, I stayed in the country to pursue a master's degree in materials science at Khalifa University. I graduated with high honors this summer, and I will go back to my alma mater to continue my studies. This Fall, I will start my Ph.D. under the supervision of Professor Nancy Sottos.
Receiving the Engineering Visionary Scholarship allowed me to access opportunities that had a significant and long-lasting impact on my life. Since the age of 18, I have been entirely independent economically. When I started my studies at a community college in Chicago, I used to work two jobs while attending college. However, when I transferred to UIUC, having financial support from scholarships reduced my outside workload. Thanks to this, I looked for paid research opportunities in my field of interest.
Thank you to the donors who allowed me to discover my full potential and passion for sustainable materials. I believe that my case is not unique; there is a lot of untapped potential that might never be found. Therefore, it is imperative to continue supporting such programs."
Edgar Mejia, Class of 2018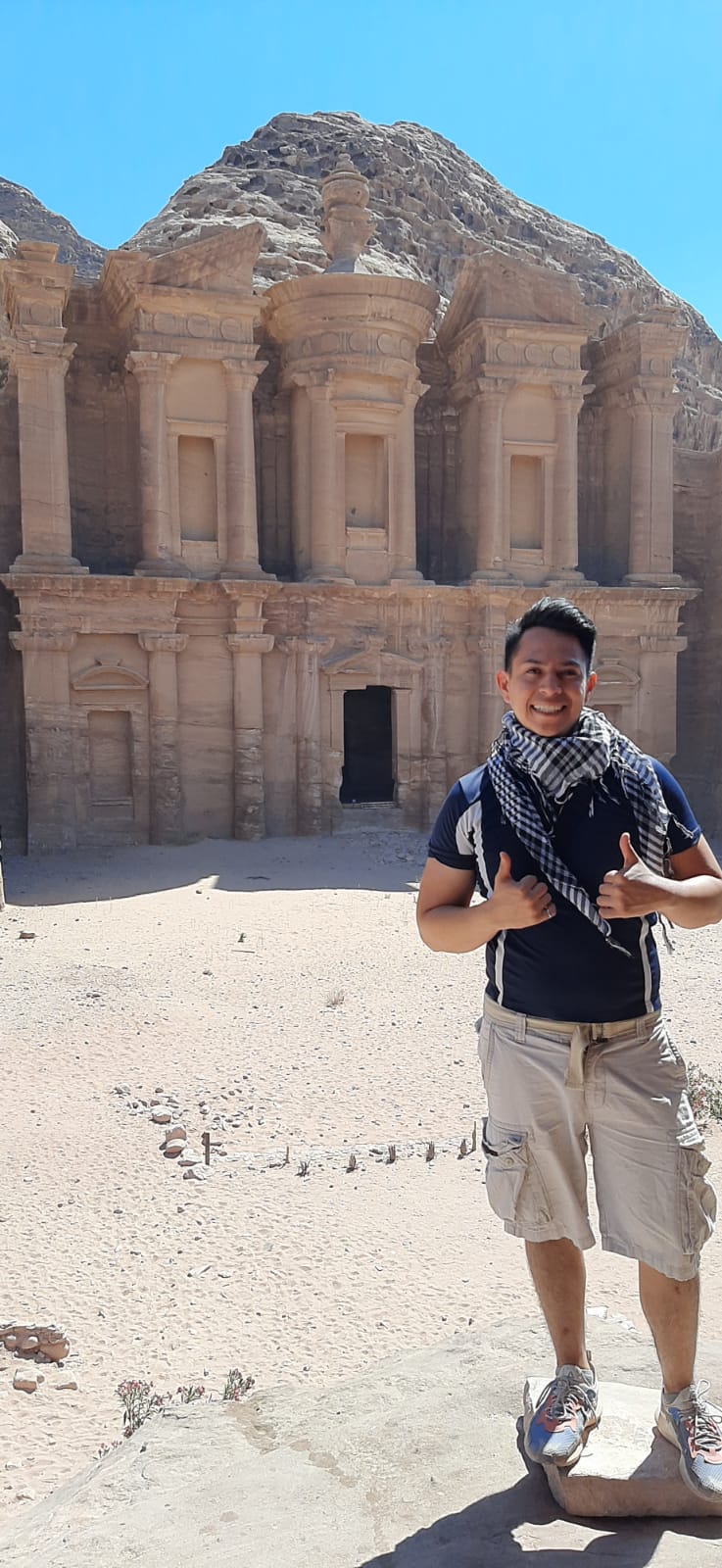 The Grainger Foundation's Commitment
The Grainger College of Engineering is named in honor of distinguished alumnus William W. Grainger, who founded the Fortune 500 industrial supply company W. W. Grainger in 1927. Our name reflects The Grainger Foundation's unprecedented and unwavering support, totalling more than $300 million, to drive engineering entrepreneurship and innovation. It is the largest contribution ever to a public university to name a college of engineering, and we are honored to spread our global impact with the Grainger name.
This investment in the college's bold vision creates endless opportunities for our students, faculty, and researchers that can be seen across our engineering campus—in the Engineering Visionary Scholarship Initiative, the Electrical and Computer Engineering Building, Everitt Laboratory, the Grainger Library and Information Center, the Grainger Chair in Electrical Engineering, and an endowment in support of engineering research.