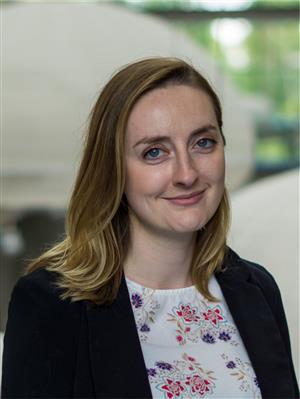 For More Information
Biography
Susan Leggett is currently an Assistant Professor in the Department of Bioengineering. She is an Associate Member in the Cancer Center at Illinois and an Affiliate in the Carl R. Woese Institute of Genomic Biology.
Susan received her Ph.D. from Brown University in May 2018 and completed postdoctoral training at Princeton University in December 2022. She joined the University of Illinois Urbana-Champaign as an Assistant Professor in the Department of Bioengineering in January 2023. She has been awarded several honors in her field of expertise and has received national recognition; She is a 2012 Goldwater Scholar and was named a 2021 Rising Star in Engineering and Health by Columbia and Johns Hopkins University.
Research Statement
 Dr. Leggett's research integrates live-cell imaging, bioengineering, and machine learning to elucidate dynamic single and collective cell behaviors that drive cancer progression. Her research has established tools to reverse-engineer tumors and comprehensively profile the morphology, migration, and mechanics of cancer cells with high spatiotemporal resolution. This integrative approach enables the visualization and analysis of complex cell-cell and cell-microenvironmental interactions that take place in heterogeneous and evolving tumors, providing insight into individual patient disease to advance personalized medicine.
Graduate Research Opportunities
We are actively recruiting graduate students and direct interested individuals to apply to UIUC's Bioengineering Ph.D. program
Undergraduate Research Opportunities
We are eager to have undergraduate students join the lab. Interested students should reach out to Dr. Leggett directly.
Research Areas
Biomaterials
Breast cancer
Cancer biology
Cellular and molecular biomechanics
Live-cell imaging
Microfabrication
Tumor microenvironments
Chapters in Books
Selected Articles in Journals
Research Honors
Rising Stars in Engineering in Health; awarded by Columbia University and Johns Hopkins University; 2021
New Jersey Alliance for Clinical and Translational Science Postdoctoral Fellow; 2020 - 2022
Sigma XI Honor Society, Full member; 2018 - present
Frederic Poole Gorham Pre-Doctoral Fellow; Brown University, 2017
Simper-Ronan Graduate Award in Cancer Research; Brown University; 2016
Barry M. Goldwater Scholarship; Barry Goldwater Scholarship and Excellence in Education Foundation; 2012
Recent Courses Taught
BIOE 360 - Transport & Flow in Bioengrg
BIOE 497 SEL - Individual Study
BIOE 498 MPM - Bio Disease Model Personal Med
BIOE 598 MPM - Bio Disease Model Personal Med