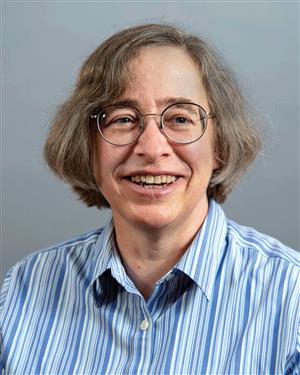 Research Associate Professor and Senior Lecturer
(217) 265-6838
3214 Siebel Center for Comp Sci
Associate Director of Undergraduate Programs
(217) 265-6838
3214 Siebel Center for Comp Sci
For more information
Education
Ph.D., Electrical Engineering and Computer Science, Massachusetts Institute of Technology, Sept. 1988
M.S., Electrical Engineering and Computer Science, Massachusetts Institute of Technology, Sept. 1985
B.A., Linguistics, Yale University, May 1982
Teaching Statement
I teach CS 173 (Discrete Structures) and CS 440 (Artificial Intelligence).
Course Development
CS 173 (Discrete Structures), wrote new textbook, built on-line activities, implemented on-line homework submission
Research Statement
My current research focuses on techniques for automatically learning word boundaries, and eventually related phonological and morphological information, from transcribed speech. I have previously worked on image understanding and ubiquitous computing. I have also developed programming language support for both computational language and images understanding research.
Research Interests
Computational LInguistics
Research Areas
Articles in Conference Proceedings
Margaret M. Fleck. Lexicalized Phonotactic Word Segmentation, Annual Meeting, Association for Computational Linguistics, 2008, pp. 130-138.
Teaching Honors
Rose Teaching Award (April 2019)
Recent Courses Taught
CS 173 - Discrete Structures
CS 196 73 - Freshman Honors
CS 440 (ECE 448) - Artificial Intelligence