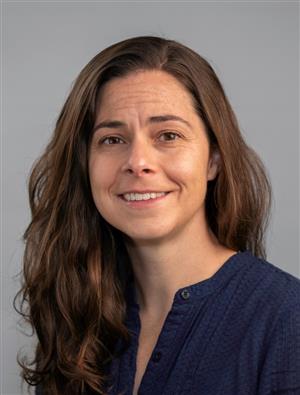 (217) 333-3570
360 L Agricultural Engr Sciences Bld
Education
B.A., Biological Sciences, Mount Holyoke College, 2003
Ph.D., Plant Biology, University of California- Berkeley, 2011
Academic Positions
Adjunct Faculty, Napa Valley College, 2012
Postdoctoral Researcher, University of California- Berkeley, 2012-2014
Adjunct Faculty, Sarah Lawrence College, 2015
Associate Research Scientist, New York University, 2017-2019
Assistant Professor, University of Illinois, Agricultural and Biological Engineering, 2021-present
Other Professional Activities
Developing new model systems and community resources
Carotenoid biosynthesis
Structural biology and enzyme specificity
Engineering photosynthesis
Selected Articles in Journals
Leonelli L, Pelton J, Schoeffler A, Dahlbeck D, Berger J, Wemmer D, Staskawicz B. (2011). "Structural elucidation and functional characterization of the Hyaloperonospora arabidopsidis effector protein ATR13." PLoS Pathogens 7(12):e1002428.
Li Z, Peers G, Dent RM, Bai Y, Apel W, Yang SY, Leonelli L, Niyogi KK. (2016). "Evolution of an atypical de-epoxidase for photoprotection in the green lineage." Nature Plants 2:16140.
Kromdijk J, Glowacka K, Leonelli L, Gabilly S, Iwai M, Niyogi KK, Long SP. (2016). "Improving photosynthesis and crop productivity by accelerating recovery from photoprotection." Science 354(6314):857-861.
Leonelli L, Erickson E, Lyska D, Niyogi KK. (2016). "Transient expression in Nicotiana benthamiana for rapid functional analysis of genes involved in non-photochemical quenching and carotenoid biosynthesis." Plant J 88:375-386.
Leuenberger M, Morris JM, Chan A, Leonelli L, Niyogi KK, Fleming GR. (2017). "Dissecting and modeling zeaxanthin- and lutein-dependent non-photochemical quenching in Arabidopsis thaliana." PNAS 114 (33): E7009-E7017.
Leonelli L, Brooks MD, Niyogi KK. (2017). "Engineering the lutein epoxide cycle into Arabidopsis thaliana." PNAS 114 (33): E7002-E7008.
Glowacka K, Kromdijk J, Kucera K, Xie J, Cavanagh A, Leonelli L, Leakey A, Ort D, Niyogi KK, Long SP. (2018). "Photosystem II subunit S overexpression increases the efficiency of water use in a field-grown crop." Nature Communications 9:868.
Alvarez J, Schinke A, Brooks MD, Pasquino A, Leonelli L, Varala K, Safi A, Krouk G, Krapp A, and Coruzzi G. (2020). "Transient genome-wide interactions of the master transcription factor NLP7 initiate a rapid nitrogen-response cascade." Nature Communications 11:1157.
Recent Courses Taught
ABE 128 - Applied Biology for ABEs
ABE 141 - ABE Principles: Biological
ABE 498 LBL - Photosynthetic Strategies