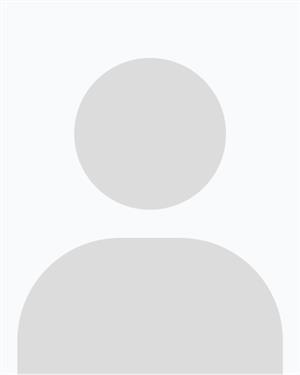 For More Information
Biography
Dr. Geoffrey L. Herman is a Teaching Associate Professor with the Department of Computer Science. He earned his Ph.D. in Electrical and Computer Engineering from the University of Illinois at Urbana-Champaign as a Mavis Future Faculty Fellow and conducted postdoctoral research with Ruth Streveler in the School of Engineering Education at Purdue University. He joined Computer Science after spending three years with the Illinois Foundry for Innovation in Engineering Education working to develop sustainable innovations to engineering and computer science education. His research interests include creating systems for sustainable improvement in engineering and computer science education, conceptual change and development in engineering and computer science students, and change in faculty beliefs about teaching and learning. He is a recipient of the 2011 American Society for Engineering Education (ASEE) Educational Research and Methods Division Apprentice Faculty Grant. He helps steer the College of Engineering Dean's Strategic Instructional Initiatives Program and consults with the Academy for Excellence in Engineering Education at the University of Illinois.
Teaching Statement
For me, teaching is the natural culmination of learning. I love to learn and I love to teach.
Consequently, I want to enrich others with what I have learned and share my enthusiasm for learning.
As this natural love for teaching has been complemented by my research, I have become passionate about promoting two things: students' intrinsic motivation to learn and their development of coherent disciplinary conceptual frameworks. When students develop a coherent disciplinary conceptual framework, they can learn new concepts faster and better apply their knowledge to new situations. When students are properly motivated, they learn more and are more willingly to think deeply. These two goals mutually support each other and powerfully accelerate learning.
To improve my teaching, I make decisions through my own conceptual framework for good teaching and learning: Learning and intrinsic motivation are promoted when students have a strong sense of purpose, autonomy, and competence. As a teacher I must communicate and articulate the disciplinary purpose for why students must learn the course content, but this disciplinary purpose must also intersect my students' personal purposes for learning. I structure my courses to give students the autonomy to discover and explore their personal purpose within the discipline by presenting them with carefully bounded choices. I then support these choices with carefully selected course structures to give my students a sense of competence and a belief that they can succeed.
Graduate Research Opportunities
I mentor students who are interested in engineering education research and who are interested in learning how to design better instruction.
Undergraduate Research Opportunities
I welcome any student who is interested in improving engineering and computer science education to join me in improving their own learning experiences and those of their peers through undergraduate research opportunities. I am currently primarily interested in studying how we can help students learn in courses like CS 225 (Data Structures) and CS 233 (Computer Architecture) and in how we can use technologies like the Computer-Based Testing Facility to help students learn more.
Research Areas
Selected Articles in Journals
Johnson-Glauch, N. & Herman, G. L. (2020). How engineering students use domain knowledge when problem solving using different visual representations, Journal of Engineering Education, 109(3), 443-469.
Faulkner, B., Johnson-Glauch, N., Choi, D., & Herman, G. L. (2020). Where does the calculus go in engineering coursework? Journal of Engineering Education, 109(3), 402-423.
Morphew, J., Silva, M., Herman, G. L., West, M. (2019). Frequent mastery testing with second-chance exams leads to enhanced student learning in undergraduate STEM. Applied Cognitive Psychology. https://doi.org/10.1002/acp.3605.
Johnson-Glauch, N. & Herman, G. L. (2019). Engineering representations guide student problem solving in Statics, Journal of Engineering Education. 108(2), 220-247.
Ma, S., Herman, G. L., West, M., Tomkin, J., & Mestre, J. (2019). Studying STEM faculty communities of practice through social network analysis, Journal of Higher Education, 90(5), 773-799. DOI: https://doi.org/10.1080/00221546.2018.1557100
Herman, G. L., Green, J. C., Hahn, L., Mestre, J., Tomkin, J., & West, M. (2018). Implementing evidence-based instructional practices across STEM departments at a large research university, Journal of College Science Teaching, 47(6), 32-38.
Herman, G. L., Loewenstein, J. (2017). Evidence-based change practices, Journal of Engineering Education, 106(1), 1-10. DOI: 10.1002/jee.20152
Montfort, D. B., Herman, G. L., Brown S. A., Matusovich, H. M., & Streveler, R. A., Adesope, O. (2015). Patterns of student conceptual understanding across engineering content areas. International Journal of Engineering Education, 31(6A), 1587-1604.
Herman, G. L., Zilles, C., & Loui, M. C. (2014). A psychometric evaluation of the Digital Logic Concept Inventory. Computer Science Education, 24(4), 277-303. DOI:10.1080/08993408.2014.970781
Herman, G. L., Loui, M. C., Kaczmarczyk, L., & Zilles, C. (2012). Describing the what and why of students' difficulties in Boolean logic. ACM Transactions on Computing Education, 12(1), 3:1-28.
Herman, G. L., Zilles, C., & Loui, M. C. (2012). Flip-flops in students' conceptions of state. IEEE Transactions in Education, 55 (1), 88–98.
Articles in Conference Proceedings
Poulsen, S., Viswanathan, M., Herman, G. L., West, M. (2021). Evaluating proof blocks problems as exam questions, In Proceedings of the 14th ACM Conference on International Computing Education Research (ICER 2021), Aug. 16-19, 2021, Virtual Event, 12 pages. https://doi.org/10.1145/3446871.3469741. (Honorable Mention Award)
Herman, G. L., Cai, Z., Bretl, T., Zilles, C., West, M. (2020). Comparison of grade replacement and weighted averages for second-chance exams. In Proceedings of the 2020 ACM Conference on International Computing Education Research, August, pp. 56-66.
Herman, G. L. & Azad, S. (2020). A comparison of peer instruction with collaborative problem solving in computer architecture course, In Proceedings of the ACM Special Interests Group on Computer Science Education (SIGCSE '20), pp. 461-467. https://doi.org/10.1145/3328778.3366819
Herman, G., L. & Choi, D. S. (2017). The affordances and constraints of diagrams on students' reasoning about state machines, In Proceedings of the 2017 ACM Conference on International Computing Education Research (ICER 2017), Seattle, WA, August 18-20. DOI: 10.1145/3105726.3106172 . Acceptance Rate: 16%
Recent Courses Taught
CS 199 233 - Supplementary proj for CS-233
CS 233 - Computer Architecture
CS 296 33 - Honors Course
CS 498 GH3 (CS 498 GH4, CS 498 OL3, CS 498 OL4) - Intro to Online Learning Sys
CS 500 - Topics in Comp Ed Rsrch
CS 591 CED - Computers and Education
CS 598 GLE (CS 598 GLH) - Learning and Comp Science