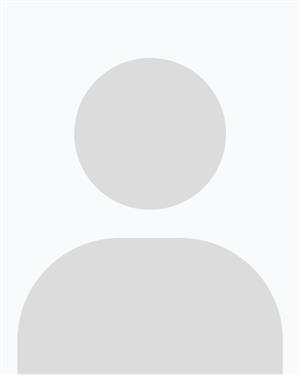 Administrative Titles
Donald Biggar Willett Chair of Engineering
Professor
1114 Newmark Civil Engineering Bldg
Education
M.S. University of Porto, Portugal
M.S. Oregon Institute of Technology, 1990
Ph.D. University of Washington, 1993
Academic Positions
Department Head and Donald Biggar Willett Distinguished Chair in Engineering, Civil and Environmental Engineering, Grainger College of Engineering, UIUC 2021- Present
Emeritus Professor of Civil and Environmental Engineering, Duke University
Edmund T. Pratt, Jr. School Distinguished Prof.of Civil and Env. Eng., Duke Univ. 2018
James L. Meriam Professor of Civil and Env. Engineering, Duke University 2015 - 2018
Professor, Earth & Ocean Sciences, Nicholas School of the Environ., Duke Univ. 2013 - 2021
Senior Fellow, Energy and Climate Partnership of the Americas, US Dep. of State 2011 - 2015
Founding Director, Karsh International Scholars Program, Duke University 2011 - 2016
Professor, Civil & Env. Eng., Pratt School of Engineering, Duke University 2004 - 2015
Associate Professor, Div. Eng. & Appl. Sciences, Harvard University 1999 - 2004
Research Interests
Development and application of information technology as a research tool and in the operation of complex engineering systems.
Computational environmental fluid mechanics and nonlinear dynamics;
Remote sensing of the environment using microwave and infrared sensors; long– range predictability and risk analysis of natural hazards;
Physics of water cycle processes in mountainous regions with a focus on cloud formation and precipitation;
Research Areas
Chapters in Books
Barros, A.P., Shrestha, P., Chavez, S., Duan, Y., 2018: Modeling aerosol-cloud-precipitation interactions in mountainous regions - Challenges in the representation of indirect microphysical effects with impacts at sub-regional scales. In Rainfall - Extremes, Distribution and Properties, IntechBookOpen (Pub.), Abbott, J. (Ed.), Chapter 5, 22pp, ISBN: 978-1-78984-735-2.Doi: 0.5772/intechopen.80025.
Barros, A.P. , and Arulraj, M., 2020: Remote Sensing of Orographic Precipitation. In Satellite Precipitation Measurement, Vol.2, Chapter 4.6, Elsevier (Pub.), in press.
Selected Articles in Journals
Manickam, S., and Barros, A.P., 2020: Parsing Synthetic Aperture Radar Measurements of Snow in Complex Terrain: Scaling Behavior and Sensitivity to Snow Wetness and Landcover. Remote Sensing, 12(3), 483; 10.3390/rs12030483.
Ruti, P., Tarasova, O., Keller, J., Carmichael, G., Hov, O., Jones, S., Terblanche, D., Anderson- Lefale, C., Barros, A.P., and many others, 2020: Advancing Research for Seamless Earth System Prediction. Bull. Amer. Meteor. Soc., 10.1175/BAMS-D-17-0302.2
Cao, Y. and Barros, A.P., 2020: Weather-Dependent Nonlinear Microwave behavior of Seasonal High-Elevation Snowpacks. Remote Sensing, 12,3422; 0.3390/rs12203422
Eghdami, M. and Barros, A.P., 2020: Deforestation Impacts on Orographic Precipitation in the tropical Andes. Frontiers Environmental Sciences - Atmospheric Science, doi: 10.3389/fenvs.2020.580159
Chavez,S.J.; Silva,Y.; Barros, A.P., 2020: High-Elevation Monsoon Precipitation Processes in the Central Andes of Peru. J. Geophys. Res. - Atmospheres, 10.1029/2020JD032947.
Arulraj, M. and Barros, A.P., 2021: Automatic Detection and Classification of Orographic Precipitation using Machine Learning. Remote Sensing of the Environment, in press. Earth and Space Science Open Archive, DoI:10.1002/essoar.10502701.1
Rhae Sung Kim, Sujay Kumar, Carrie Vuyovich, Paul Houser, Jessica Lundquist, Lawrence Mudryk, Michael Durand, Ana Barros, Edward J. Kim, Barton A. Forman, Ethan D. Gutmann, Melissa L. Wrzesien, Camille Garnaud, Melody Sandells, Hans-Peter Marshall, Nicoleta Cristea, Justin M. Pflug, Jeremy Johnston, Yueqian Cao, David Mocko, Shugong Wang, and many others, 2021: Snow Ensemble Uncertainty Project (SEUP): Quantification of snow water equivalent uncertainty across North America via ensemble land surface modeling. Cryoshere, 15(2), 771-791.
Tye, M., Giovannettone, J., Aghakouchak, A., Barros, A., Beighley, E., Capehart, W., Douglas, E., Fehrenbacher, N., Fields, R., Huang, J., Katz, L., Lin, N., Llewellyn, D., Lord, B., MacClune, K., Olsen, J., Pinson, A., Shi, T., Snyder, J., and F. Vahedifard, 2021: The Impacts of Future Weather and Climate Extremes on United States' Infrastructure: Assessing and Prioritizing Adaptation Actions. Sub-committee on Future Weather and Climate Extremes, Committee on Adaptation to a Changing Climate, ASCE. Accepted by ASCE.
Articles in Conference Proceedings
Vuyovich, C. ; S. Kumar ; L. Mudryk; R. Kim; J. Lundquist; M. Durand; C. Derksen; A. Barros ; P. Houser ; E. Kim, 2019: Evaluation of Seasonal Water Budget Components Over the Major Drainage Basins of North America Using an Ensemble-Based Land Surface Model Approach. IGARSS 2019 - 2019 IEEE International Geoscience and Remote Sensing Symposium, 28 July-2 Aug., DoI: 10.1109/IGARSS.2019.8900362
Kosovic B., P. M. Jimenez, T. W. Juliano, A. Martilli, M. Eghdami, A. Barros, and S. Haupt, 2019: Three-Dimensional Planetary Boundary Layer Parameterization for High-Resolution Mesoscale Simulations. In North American Wind Energy / Wind Tech Proceedings, U. Mass. Amherst, October 14th-16th. 2019 J. Phys.: Conf. Series, in press.
Journal Editorships
Associate Editor, IEEE J-STARS, 2016-2019
AGU Advances, Editor, 2019-2022
Honors
Fellow, American Meteorological Society (2008)
Fellow, American Geophysical Union (2014)
Fellow, American Society of Civil Engineers (2016)
Fellow, American Association for the Advancement of Science (2017)
Member, National Academy of Engineering (2019)
Research Honors
Agency Group Achievement Award (to Global Precipitation Measurement Post-Launch Team), NASA (2015)
Borland Hydrology Award, AGU Hydrology Days and Colorado State University (2020)