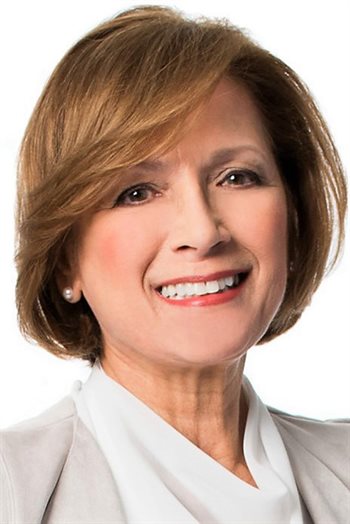 Founder and Owner, Willmer Engineering Inc.
BS, Civil Engineering, University of Illinois at Urbana-Champaign, 1972
MS, Civil Engineering, Transportation Engineering and Planning, the University of Illinois at Urbana-Champaign, 1973
Doris Willmer has 48 years of experience in the engineering industry, 38 of those spent at the helm of her own firm, Willmer Engineering, Inc., as founder and president. Her firm's legacy for award winning projects includes geotechnical design and materials testing/special inspections for the Hartsfield-Jackson Atlanta International Airport's Consolidated Rental Agency Complex, named as one of the country's "unique and challenging construction projects by the Building of America Network".
A pioneering female engineer, Willmer brings a sense of leadership and empowerment to an upcoming generation of prospective engineers presenting as a guest lecturer at the University of Illinois, University of Georgia, Georgia Institute of Technology, Georgia Southern University and Kennesaw State University. Additionally, Willmer established programs such as Introduce a Girl to Engineering and Willmer Engineering's internships for students which has supported more than 50 interns with career opportunities.
She and her husband, Jim, established the Doris I. and James L. Willmer Endowed Scholarship in Civil and Environmental Engineering (CEE), for women studying engineering at the University of Illinois. They have also supported the renovation of the Hazards Materials Preparation Lab, the M.T. Geoffrey Yey Student Center, and the renovation of the Concrete Materials Testing Laboratory in honor of their mentor, Ernest J. Barenberg, PhD.
Willmer recently completed her eight-year term as a trustee of the American Council of Engineering Companies' Business Insurance Trust. She is a member of the University of Georgia's College of Engineering Advisory Board and a member of the Board of Directors for the Council of Quality of Growth in Atlanta. She is also a member of the American Society of Civil Engineers (ASCE) and the National Society of Professional Engineers, Georgia chapter.
Willmer won the Women's Business Enterprise Network Council's Executive Scholarship for study at the Harvard Business School. She also received the Lifetime Achievement in Engineering Award in 2017 and was named the Engineer of the Year in Private Practice by the Georgia Society of Professional Engineers. She was named by the ASCE as Georgia's Civil Engineer of the Year in 2015 and elected as a fellow in 2017 and received several President's Awards and the Georgia Lifetime Achievement award from ACEC.
Of these honors, Willmer says the most humbling was to be invited by UGA's College of Engineering to give the convocation address to the 2018 graduates.
In her time at Illinois, Willmer was a member of Chi Epsilon and Tau Beta Pi engineering honor societies. Her accomplishments were later recognized by the CEE Department when she was selected for a Distinguished Alumnus Award.
Current as of March 2021