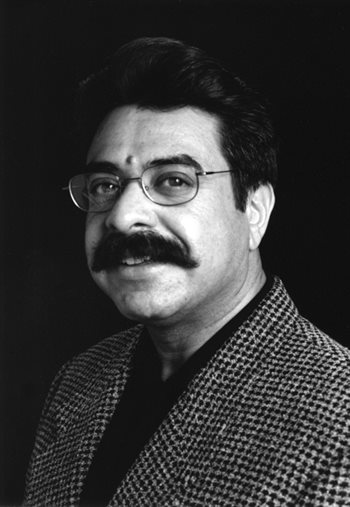 Chairman and Chief Executive Officer, Flex-N-Gate Corporation, Urbana, Illinois and President, Bumper Works, Danville, Illinois
BS 1971, Industrial Engineering, University of Illinois at Urbana-Champaign
A native of Pakistan, Shahid R. Khan came to the United States at the age of 16 to attend the University of Illinois. As a student, he began working at Flex-N-Gate, an Urbana-based company that manufactured flexible roll-up gates for pickup trucks. By 1975, he was chief engineer for the company, a position he held until 1978.
At the age of 27, Khan left Flex-N-Gate to start his own firm, Bumper Works, a company that produced an innovative, one-piece metal bumper design for trucks, eliminating welds that had the tendency to rust. The design is now considered the industry standard.
When Khan acquired Flex-N-Gate in 1980, Bumper Works became its Danville branch. A creative and entrepreneurial leader, he has built Flex-N-Gate into an international manufacturing presence, with nearly 50 plants around the world. Its clients include BMW, DaimlerChrysler, Ford, and GM. The company has also expanded its global presence since 2000, and now has 46 manufacturing plants in Argentina, Brazil, Canada, Mexico, Spain, and the United States. He also created a subsidiary of Flex-N-Gate by purchasing Ventra Group, which operates more than 20 facilities in North America, South America, and Europe. Together, his companies employ 13,000 people worldwide, with annual sales exceeding U.S. $2.5 billion.
Today, Flex-N-Gate, and its subsidiary, Ventra Group, manufacture engine mounts, grilles, hinges, instrument panels, pedal systems, and running boards, and offers prototyping, mechanical assembly, and sequencing services. Ventra's plastics business makes injectionmolded and painted automotive components, such as exterior trim, bumper systems, and cooling fan shrouds.
Khan's entrepreneurial spirit led him to a new venture in 2001, when he co-founded Smart Structures LLC, located in Rantoul, Illinois. The company is developing, manufacturing and marketing systems capable of monitoring all aspects of the structural health of bridges. These systems consist of integrated and unique devices with associated technology that analyze data obtained from "smart" bridge management systems. In addition to identifying potential structural deficiencies, the analysis points to ways to reduce the costs and inconvenience involved in bridge maintenance, repair, and rehabilitation, while improving safety. In addition to being an active member of the local business community, Khan has been an ardent supporter of the University of Illinois' educational and cultural missions. He has given his time generously to volunteer boards within the university, including the College of Engineering Board of Visitors, Business Advisory Council for the College of Commerce and Business Administration, the Krannert Art Museum Council, the University of Illinois Foundation, of which he is a director, and the Department of Mechanical and Industrial Engineering Alumni Board, of which he is a current member. He is also a member of the University of Illinois President's Council.
In 1999, the Department of Mechanical and Industrial Engineering honored Khan with its Distinguished Alumnus Award, and he has since taken part in M&IE's Extern Program, in which undergraduate students spend part of their winter break shadowing professional engineers in the workplace.
Current as of 2006.