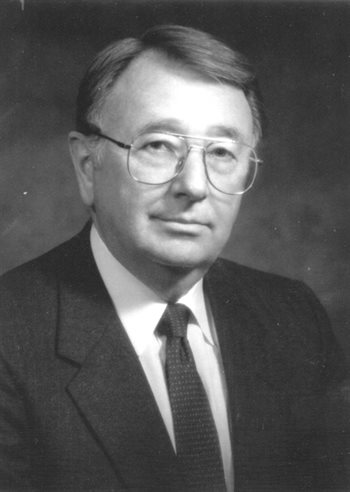 Retired Senior Partner (CEO), Sargent & Lundy Engineers, Chicago, Illinois
BS, General Engineering, 1950
William Chittenden received his B.S. degree in General Engineering in 1950 and proudly served in the United States Marines during both World War II and the Korean War. Bill joined Sargent and Lundy in Chicago in 1952, where he moved through the ranks of Project Manager, Project Director, and Manager of the Mechanical Engineering Department. In 1977 he was named Director of Engineering and several years later Director of Services. He currently is a retired Senior Partner (CEO) of the firm.

During his tenure at Sargent and Lundy, Bill pioneered the development of design procedures for nuclear power plants and supervised the design and construction of a number of both fossil-fuel and nuclear power plants. He is the author of more than 41 technical papers and is a registered professional engineer in 21 states. He is a Fellow of both the American Nuclear Society and the American Society of Mechanical Engineers and a member of the prestigious National Academy of Engineering.

In 1978, Bill received the Gamma Epsilon Distinguished Alumnus Award. In 1989 he received the University of Illinois, College of Engineering's Distinguished Alumnus Award. He remains actively involved with Engineering at Illinois and was a charter member of the Dean's Board of Visitors.