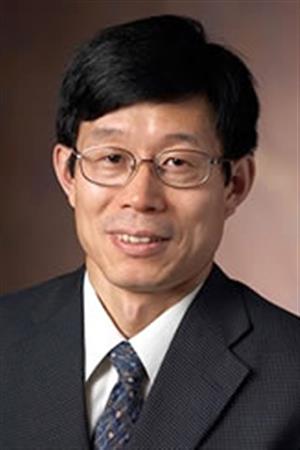 Founder Professor
(217) 333-2693
332C Agricultural Engr Sciences Bld
(217) 333-2693
332C Agricultural Engr Sciences Bld
For more information
Education
Ph.D., Agricultural Engineering, University of Saskatchewan, Canada, 1989
M.S., Agricultural Engineering, University of Saskatchewan, Canada, 1985
B.S., Agricultural Engineering, Shandong Institute of Technology, China, 1978
Academic Positions
Founder Professor in Agricultural Engineering, 2020-present, Grainger College of Engineering, University of Illinois at Urbana-Champaign
Professor, 2003-date, Agricultural and Biological Engineering Department, University of Illinois Urbana Champaign
Affiliate, Bioengineering Dept, Mechanical Science and Engineering Dept and Civil & Environmental Engineering Dept, University of Illinois Urbana Champaign
Associate Professor, 1996-2003, Agricultural Engineering Department, University of Illinois Urbana Champaign
Research Scientist - Engineering and Adjunct Professor, 1992-1996, University of Saskatchewan, Canada
Research Associate, 1990-1992, Department of Agricultural Engineering, University of Illinois Urbana Champaign
Postdoctoral Fellow, 1989-1990, Agricultural and Bioresources Engineering, University of Saskatchewan, Canada
Research Interests
Indoor air quality, effect of indoor air quality on occupants, heating, ventilation and air-conditioning control. His team has developed and continued research on aerodynamic filter-less air cleaning; and three-dimensional, near-real-time volumetric particle tracking velocimetry (VPTV) for room air flow measurement and modeling. His book, Indoor Air Quality Engineering, has been used as textbook in several universities.
Professor Zhang has pioneered the research in Environment-Enhancing Energy (E2-Energy), in which he combines waste treatment, water cleaning, carbon dioxide sequestration and biofuel conversion into one process. He has successfully converted biowaste including animal and human waste, food processing waste and algae into crude oil using thermochemical conversion (TCC) much similar to mother-nature's petroleum-formation, but in a few minutes rather than geological years. Professor Zhang's research is to enhance the quality of living by focusing on the immediate environment of living things, people, animal and plants.
Research Topics
Bio-Micro and Nanotechnology
Books Authored or Co-Authored (Original Editions)
Solutions manual for Indoor air quality engineering Zhang, Y. 2005 London: CRC.
Thermochemical conversion of swine manure to produce fuel and reduce waste : project report Zhang, Y., Riskowski, G. & Funk, T. 1999 Urbana, Il: University of Illinois at Urbana-Champaign.
Selected Articles in Journals
Extract Nitrogen-Containing Compounds in Biocrude Oil Converted from Wet Biowaste via Hydrothermal Liquefaction Chen, W. T., Tang, L., Qian, W., Scheppe, K., Nair, K., Wu, Z., Gai, C., Zhang, P. & Zhang, Y. Apr 4 2016 In : ACS Sustainable Chemistry and Engineering. 4, 4, p. 2182-2190 9 p.
On the Lagrangian features of circular and semicircular jets via 3D Particle Tracking Velocimetry Kim, J. T., Zhang, Z., Liberzon, A., Zhang, Y. & Chamorro, L. P. Oct 1 2016 In : Experimental Thermal and Fluid Science. 77, p. 306-316 11 p.
Honors
Endowed Innoventor Professor in Engineering, College of Engineering and College of ACES, University of Illinois, 2011
Fellow, American Society of Heating, Refrigeration and Air-conditioning Engineers, 2008
Henry Giese Award, American Society of Agricultural and Biological Engineers, 2008
Blue Ribbon Award, American Society of Agricultural Engineers, 1998
General Electric Scholar, U of I College of Engineering, 1997
Courses Taught
ABE 225 - ABE Principles: Bioenvironment
ABE 476 - Indoor Air Quality Engineering
ABE 501 - Graduate Research I
ABE 594 - Graduate Seminar
TSM 372 - Environ Control & HVAC Systems
TSM 501 - Graduate Research I
TSM 594 - Graduate Seminar