FarmAfield Connecting Small Investors with At-Risk Farmers
FarmAfield Connecting Small Investors with At-Risk Farmers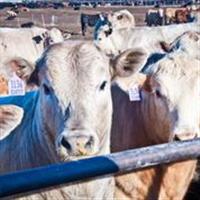 Farmers across the globe assume a fair amount of risk, since multiple exterior factors such as weather, disease, markets, and infrastructure can seriously affect not only profits, but their entire livelihood. While insurance and similar products can certainly ease the burden, some agricultural engineering PhD students from the University of Illinois are working with several other Midwest researchers to give farmers another option to minimize that volatility at home and in the developing world.

Mitch Minarick, who anticipates completion of his doctoral program this summer, founded FarmAfieldand has partnered with recent University of Illinois agricultural engineering PhD graduate Sid Verma and a diverse set of outside experts to guide the development of the first product offering. The team includes members with backgrounds in agricultural economics, portfolio and commodity risk management, agricultural finance and marketing, computer science, organic agriculture, cattle production, swine production, accountancy, and small family farms.

"Our team has a diverse set of skills to gain understanding of a complicated problem, but ultimately we see ourselves as a broker between agricultural producers who can benefit from selling small production contracts and individuals who want to buy these contracts," Minarick said. "These individuals don't necessarily want to buy an entire farm or make a big investment all at once, but they still want to be directly involved in agriculture in some shape or form."

FarmAfield hopes to prove its model first with the feeder cattle market, then branch out to other livestock and cereal crops before expanding overseas to places like Tanzania, Sierra Leone, or India where team members have personally witnessed the need for improved agricultural risk tools

Minarick sees two initial markets for potential investors: those outside of agriculture who want a simple way to be directly involved in the industry, and farmers who grow grain and want an easy way to vertically integrate their operation.

"In previous generations, that was one of the reasons farmers had livestock," Minarick points out.

It was during a trip to Sierra Leone that Minarick first envisioned this concept. He accompanied U of I Associate Professors of Agriculture and Consumer Economics Peter Goldsmith and Paul McNamara to the country to assess the bioenergy market for palm oil. They were looking at different parts of the value chain and seeing if there were places for improving inefficiencies and reducing bottlenecks.

"Although my interest came through the bioenergy side, I quickly realized it's not just a problem for bioenergy, but for agriculture as a whole," Minarick said. "It served as a catalyst for FarmAfield. In the long term we want to reach farmers in the developing world; however in the process of thinking about risk, we realized that there are still small farmers in the United States who don't have adequate adoption rates of risk-management tools like those used on larger farms."
FarmAfield is starting with the feeder cattle market because there are already cattle feeders who provide the service of buying, selling, and feeding the cattle. In these cases, the production contracts are already being sold by a feedlot to larger investors.

"We are offering an on-line platform to streamline that process and make it more efficient, so instead of buying a pen of 40 cattle for around $70,000, an investor can buy smaller increments," Minarick said. "To invest in agriculture in the existing open market, you can buy shares in an agricultural company or buy feeder cattle futures contracts with a minimum size of $18,000. We're offering something different because it allows you to invest a little more directly and in increments of thousands of dollars rather than tens-of-thousands. Furthermore, it enables individuals to work with specific partners who are the most efficient producers, rather than just speculating in a bulk commodity."

The FarmAfield team sees a desire among individuals to participate in agriculture more directly, and so they have set out to improve the transparency of producers' historical performances and reputations, which will enable individuals to make informed choices about who they partner with.

"We think we can be more credible as an independent third party whose business model isn't dependent on favoring any particular producer," Minarick said.

On the flip side, FarmAfield will serve to provide the cattle feeders with access to a larger customer network, an easier platform for customer relations, and a level of transparency regarding potential customers' historical reputations. A feedlot will post some openings in their pens through FarmAfield and investors could buy one calf or small increments of cattle and track their progress online.

Eventually, the same process used for cattle can be used for other livestock and crops.

"From a farmers' perspective, selling production contacts are a good way to manage their risk, because they transfer some of the risk to an outside investor," Minarick explained. "By selling production contracts, the farmer is essentially providing a service to an investor for a fee. We want to let farmers fine-tune the amount of risk they want to take on for themselves, and let them sell the rest to outside individuals."

FarmAfield has been applying for Small Business Innovative Research (SBIR) grants while also setting up contacts with feedlots. Only after proving the concept with livestock and produce within the United States will FarmAfield be ready for the worldwide market.

"We plan to involve third-world farmers by partnering with larger agricultural producers who have small grower programs," Minarick said. "There are some challenges because of regulatory and legal uncertainties that come from working in the developing world, but the goal would be, instead of putting all the risk of a failed crop on a small farmer, we could spread it out to somebody who might be more capable of absorbing that risk in exchange for a return. In that sense, it's somewhat like a microfinance proposition, only it would be segmented toward agriculture and include better feedback mechanisms for the investor. We'd have standardized contracts and our profits would be independent of individual farmers or investors, so that parties on both sides could trust us as an intermediary."

The FarmAfield model could have enormous benefit to farmers in underdeveloped countries where less than $2,000 per year can be the difference between making it and collapsing. Because of that, many farmers can't afford to risk trying the latest technologies to increase yield. With investors burdening the risk, farmers could afford to give those technologies a try, and overall efficiencies could be much higher.

This can have much longer-term positive effects than simply providing food aid, where in some instances, the shipment of grain has the unintended consequence of collapsing the local market for that grain. The FarmAfield concept is more like crowdsourcing, when an investor has the advantage of verifying historical returns before deciding which farms in which to invest.

"Americans are very generous, but they also don't want to be throwing money down a black hole, so the feedback loop is very important," Minarick reiterated.

The team is ready for business. Those who wish to invest in as little as one feeder calf can log on to farmafield.com, register their interest, and when a pen with a reputable cattle feeder opens up, investors will be given the opportunity to purchase cattle on a first-come, first-served basis until the pen is full. FarmAfield will arrange the purchase of the cattle and provide the software that enables the investor to keep track of their herd online. They have set a goal to broker the sale of 4,000 cattle from May 2014-May 2015.