Grainger Engineering earns six Defense University Research Instrumentation Program grants
Grainger Engineering earns six Defense University Research Instrumentation Program grants
The Department of Defense has awarded Defense University Research Instrumentation Program (DURIP) grants to six University of Illinois at Urbana-Champaign professors - all of whom are Grainger Engineering faculty or affiliates. Grants were made to 85 institutions for 2021.
UIUC earned more grants than all but one institution nationwide. The college's grants totaled about $1.75 million.
"DURIP awards help maintain the cutting-edge capabilities of our universities and provide research infrastructure to enable the most creative scientific minds in the country to extend the boundaries of science and technology," said Bindu Nair, director, Basic Research Office, Office of the Undersecretary of Defense for Research and Engineering. "The awards will facilitate scientific advances that will drive unparalleled military capabilities for our country and help train our future STEM workforce."
DURIP supports the purchase of major research equipment to boost the ""United States' technological edge, while ensuring that our future science, technology, engineering, and mathematics workforce remains second to none," according to the Defense Department.
"Our faculty perform so consistently well in these major research award competitions, and the support they generate is central to our success and its broad leadership across all fields," said Professor Harley Johnson, associate dean for research in The Grainger College of Engineering at UIUC. "These wins enable great things for both our research enterprise and our graduate and undergraduate students who are able to learn and develop skills in a top-flight research environment."
Awards went to:
Tugce Baser, Civil & Environmental Engineering, for "Mechanics of Multiphase Materials Subjected to Combined External Fields" from the Air Force Office of Scientific Research.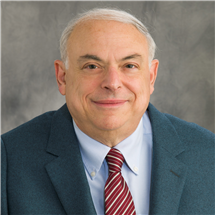 Dana Dlott, Chemistry and Materials Research Laboratory, for "Fast Multiframe Camera to Measure Hot Spots in Shocked Energetic Microstructures" from the Air Force Office of Scientific Research.
Tonghun Lee, Mechanical Science & Engineering, for "Burst-Mode Wavelength-Agile Laser System for Hypersonic Research" from the Air Force Office of Scientific Research.