Charles Helvetius Mottier Sr.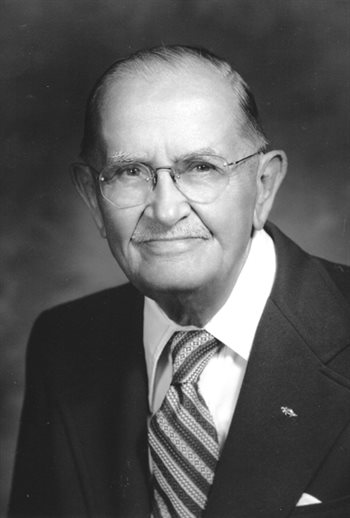 Retired Vice President, Illinois Central Railroad
BS, Civil Engineering, 1910
C.E. Professional Degree, 1923
After graduation, Mr. Mottier joined the Chicago, Burlington, and Quincy Railroad. A year later he transferred to the Bridge Department of the Illinois Central Railroad. He served in various capacities with the Illinois Central until his retirement as vice president in 1958. His professional activities have included a major rehabilitation and electrification of the IC, reconstruction of the Chicago terminal, and replacement of timber bridges with steel or concrete structures. He brought the physical condition of the tracks and roadways to a high state of excellence and kept them in that condition. Among his major achievements are the New Orleans Union Station, the reconstruction of the Cairo Bridge over the Ohio River, and development of the IC Lake Front Air Rights in Chicago.
Throughout his career he worked diligently to improve the status and professional standing of young engineers and students. Much of his time was spent addressing student groups and classes. Mr. Mottier is a past recipient of the University of Illinois Alumni Loyalty Award. He has been a long-time member of the board of trustees of the Wesley Foundation serving UIUC and played a major role in the financing and building of the present Wesley Methodist Church in Urbana.
Current as of 1977.