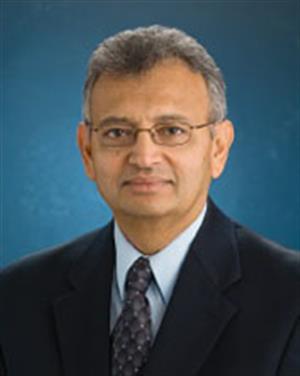 Education
Ph.D., Food Science, University of Wisconsin, Madison, 1974
MS, Chemical Engineering, University of Wisconsin, Madison, 1970
B.Tech., Chemical Engineering, Indian Institute of Technology, Kharagpur, 1968
Biography
Dr. Munir Cheryan has been at the University of Illinois since 1975 specializing in food processing and biochemical engineering, bioseparations, dairy technology and value-added processing of biological and agricultural materials. He taught courses on unit operations in food processing, food engineering, dairy technology and membrane separations on campus and to industry groups worldwide. Dr. Cheryan has published over 220 research papers, over 185 conference abstracts and has several patents (currently, 16 patents granted). He has given over 150 invited lectures and seminars in over 25 countries. He is the author of the Ultrafiltration Handbook (1986, Technomic) and Ultrafiltration and Microfiltration Handbook (1998, Taylor & Francis). He has supervised over 80 graduate students, post-doctoral fellows and research staff in the Departments of Food Science & Human Nutrition and Agricultural & Biological Engineering.
He has been a consultant to and/or served on technical advisory and/or management boards of over 55 companies, from start-ups to multinationals, as well as government organizations and the UNDP-FAO. He has founded three companies since 2001 primarily to commercialize new technologies and his intellectual property. He is on the editorial boards of the Journal of Biotechnology, Applied Membrane Science and Technology, Journal of Food Engineering and Membrane Technology International Newsletter, and a past Board member of International Dairy Journal (1990-1999) and Journal of Food Process Engineering (1986-2000) and editor of the Newsletter of the Food Engineering Division of IFT (1983 - 1987).
He is one of the founders of the North American Membrane Society.
Research Interests
Membrane separations; Bioprocessing; Fermentation; Dairy Technology; Corn Refining; Soybean Processing; Vegetable Oil Processing
Selected Articles in Journals
Kale, A., Fangyi Zhu, Cheryan, M. (2007) "Separation of high-value products from ethanol extracts of corn by chromatography." Industrial Crops and Products. Vol 26, 1. pp: 44-53
Kale, AV. & Cheryan, M. (2007) "Rapid analysis of xanthophylls in ethanol extracts of corn by HPLC." Journal of Liquid Chromatography & Related Technologies. Vol 30 I, 5-8. pp 1093-1104
Tsui, EM. & Cheryan, M. (2007) "Membrane processing of xanthophylls in ethanol extracts of corn." Journal of Food Engineering Vol 83, 4. pp 590-595.
Other Honors
Top 25 Industry Leaders named by Water & Wastewater International magazine (2015)
Ethanol Award from the Illinois Corn Growers Association (2011)
Research and Commercialization Award from the National Corn Growers Association (1993)
Soybean Utilization Research Team Award from the American Soybean Association/ICI Americas, Inc. (1991)
Visiting Lecturer, National Science Council, Republic of China/Taiwan (1990)
Visiting Fellow, University of Western Sydney-Hawkesbury, Australia (1989)
Gardner award from Association of Food Scientists and Technologists (India), 1988
Paul Funk award from Funk Foundation for agricultural research (1987)
Commendation by the State of Illinois House of Representatives, Eighty-Fifth General Assembly (House Resolution No. 212, adopted March 31, 1987)
Outstanding Professor award from students for teaching and advising (1985)
Archer-Daniels-Midland award from American Oil Chemists Society (1984)
Senior Fellow, American Institute of Indian Studies, Chicago; National Science Foundation, Office of International Programs (1983-84).
Courses Taught
FSHN 598 - Advanced Special Problems