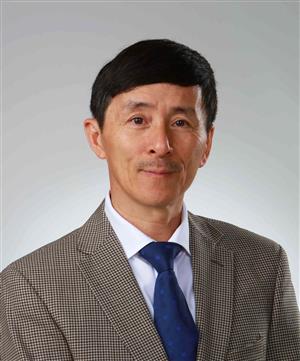 Professor of Food and Bioprocess Engineering; Site Director of Center for Advanced Research in Drying (CARD)
(217) 244-2571
382F Agricultural Engr Sciences Bld
Education
Ph.D. Washington State University, 2000
Biography
Dr. Feng received a B.E. degree and a Postgraduate Certificate both in Chemical Machinery Engineering (or an equivalent of Mechanical Engineering with a minor in Chemical Engineering in the U.S.) from the Dalian University of Technology in 1982 and 1987, respectively. After about ten years of teaching and research at universities in China, he worked as a Research Officer in the Department of Chemical and Materials Engineering at the University of Auckland, New Zealand for about two years. He continued his education at Washington State University, where he received a Ph.D. in Food Engineering in 2000. He joined the Department of Food Science and Human Nutrition as an Assistant Professor in 2001. Dr. Feng's research interests include high intensity ultrasound (power ultrasound) and its application in food processing and preservation, enhancing the safety and quality of fresh and fresh-cut produce, novel deconstruction methods for biofuel production from biomass, new extraction and separation techniques, dielectric heating and its application in food processing, and novel drying technologies. His previous research activities also involved work with fluid mixing and the analysis of pressurized components. Dr. Feng is a member of the Institute of Food Technologists (IFT), the American Institute of Chemical Engineers (AIChE), and the American Society of Agricultural and Biological Engineers (ASABE).
Academic Positions
Professor of Food Engineering
Resident Instruction
FSHN 460 - Food Processing Engineering
FSHN 595 - Advanced Food Processing
FSHN 462 - Food Processing
FSHn 461 - Food Processing
Research Interests
Power ultrasound as a new food and bioprocessing modality, novel chemical and physical treatments for improving the quality and safety of fresh and fresh-cut produce, conversion of biomass for production of biofuel and value-added products, food dehydration, heat and mass transfer analysis, and determination of physical and transport properties of food and biological materials.
Research Areas
Books Edited or Co-Edited (Original Editions)
Selected Articles in Journals
Ding J, Hou GG, Nemzer BV, Xiong S, Dubat A, Feng H. 2018. Effects of controlled germination on the selected physicochemical properties and functional properties of whole-wheat flour and enhanced γ-aminobutyric acid accumulation by ultrasonication. Food Chemistry, 243: 214-221.
Ding J, Ulanov AV, Dong M, Yang T, Nemzer BV, Xiong S, Zhao S, Feng H. 2017. Enhancement of gama-aminobutyric acid (GABA), riboflavin, and other health-related metabolites in germinated red rice (Oryza sativa L.) by ultrasonication, Ultrasonics Sonochemistry, 40(Pt A):791-797.
Yildiz G, Andrade J, Engeseth NE, Feng H. 2017. Functionalizing soy protein nano-aggregates with pH-shifting and mano-thermo-sonication, Journal of Colloid and Interface Science, 505: 836-846.
Jiang S, Ding J, Andrade J, Rababah TM, Almajwal A, Abulmeaty MM, Feng H. 2017. Modifying the physicochemical properties of pea protein by pH-shifting and ultrasound combined treatments, Ultrasonics Sonochemistry, 38: 835-842.
Kahraman O, Lee H, Zhang W, Feng H. 2017. Manothermosonication (MTS) treatment of apple-carrot juice blend for inactivation of Escherichia coli 0157:H7, Ultrasonics Sonochemistry, 38: 820-828.
Yildiz G, Rababah TM, Feng H. 2016. Ultrasound-assisted cutting of cheddar, mozzarella and Swiss cheeses – Effects on quality attributes during storage, Innovative Food Science and Emerging Technologies, 37: 1-9.
Ding J, Yang T, Feng H, Dong M, Slavin M, Xiong S, Zhao S. 2016. Enhancing contents of γ‑aminobutyric acid (GABA) and other micronutrients in dehulled rice during germination under normoxic and hypoxic conditions, Journal of Agricultural and Food Chemistry, 64:1094−1102.
Lee H, Yildiz G, dos Santos LC, Jiang S, Andrade JE, Engeseth NJ, Feng H. 2016. Soy protein nano-aggregates with improved functional properties prepared by sequential pH treatment and ultrasonication, Food Hydrocolloids, 55: 200–209.
Yu J, Engeseth NJ, Feng H. 2016. High Intensity ultrasound as an abiotic elicitor - effects on antioxidant capacity and overall quality of Romaine lettuce, Food and Bioprocess Technology, 9:262 –273.
Palma Salgado S, Pearlstein AJ, Luo Y, Park HK, Feng H. 2014. Whole-head washing, prior to cutting, provides sanitization advantages for fresh-cut Iceberg lettuce (Latuca sativa L.), International Journal of Food Microbiology, 179: 18-23.
Kentish S. Feng H. 2014. Applications of power ultrasound in food processing, Annual Review of Food Science and Technology, 5: 263-284.
de Frias JA, Feng H. 2013. Switchable butadiene sulfone pretreatment of Miscanthus in the presence of water, Green Chemistry, 15: 1067-1078.
Lee H, Kim H, Cadwalladera KR, Feng H, Martin SE. 2013. Sonication in combination with heat and low pressure as an alternative pasteurization treatment – effect on Escherichia coli K12 inactivation and quality of apple cider, Ultrasonics Sonochemistry, 20(4):1131-1138.
Wang X, Wang Y, Wang B, Blaschek H, Feng H, Li Z. 2013. Biobutanol production from fiber-enhanced DDGS pretreated with electrolyzed water, Renewable Energy, 52:16-22.
Zhou B, Feng H, Pearlstein AJ. 2012. Continuous-flow ultrasonic washing system for fresh produce surface decontamination, Innovative Food Science and Emerging Technologies, 16: 427–435.
Pavan MA, Schmidt SJ, Feng H. 2012. Water sorption behavior and thermal analysis of freeze-dried, refractance window-dried and hot-air dried açaí (Euterpe oleracea Martius) juice, LWT - Food Science and Technology, 48:75-81.
Fransisca L, Feng H. 2012. The effect of surface roughness on inactivation of Escherichia coli O157:H7 by a novel sanitizer on surfaces of alfalfa, broccoli, and radish seeds. Journal of Food Protection, 75:261-269.
Dhamole PB, Wang Z, Liu Y, Wang B, Feng H. 2012. Extractive fermentation with non-ionic surfactants to enhance butanol production, Biomass and Bioenergy, 40: 112–119.
Research Honors
Funk award for Excellence in Research, College of Agricultural Consumer Environmental Sciences, University of Illinois (2011)
Other Honors
The Skellerup Award from the Institution of Professional Engineers in New Zealand (1997)
Courses Taught
FSHN 461 - Food Processing I
FSHN 481 - Food Processing Unit Ops I
FSHN 483 - Food Processing Unit Ops II
FSHN 597 - Graduate Seminar
FSHN 598 - Advanced Special Problems